Investor Overview
About MGIC Investment Corporation
We are the parent company of Mortgage Guaranty Insurance Corporation (MGIC). MGIC provides products and services that protect mortgage investors from credit losses. This critical component of the nation's residential mortgage finance system helps families achieve homeownership sooner by making affordable low-down-payment mortgages a reality.
View all
Presentations & Webcasts
There are currently no events to display.
View all
View all
Read more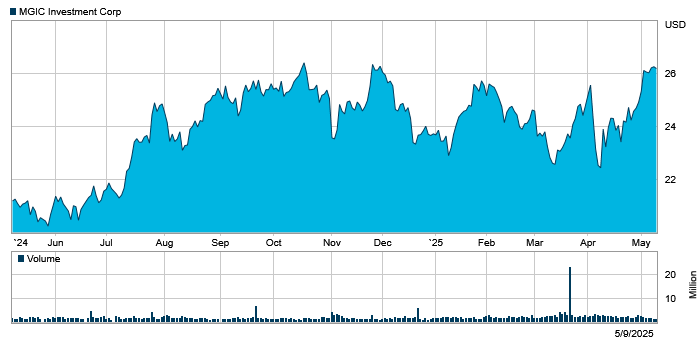 Data Provided by Refinitiv. Minimum 15 minutes delayed.
Learn more