Investor Overview
About MGIC Investment Corporation
We are the parent company of Mortgage Guaranty Insurance Corporation (MGIC). MGIC provides products and services that protect mortgage investors from credit losses. This critical component of the nation's residential mortgage finance system helps families achieve homeownership sooner by making affordable low-down-payment mortgages a reality.
View all
View all
View all
ESG Report
The 2022 Environmental, Social and Governance report communicates the ways MGIC strives to serve the industry, customers, employees and the community.
MGIC Annual Report
The 2021 Annual Report highlights key information about MGIC's financial position.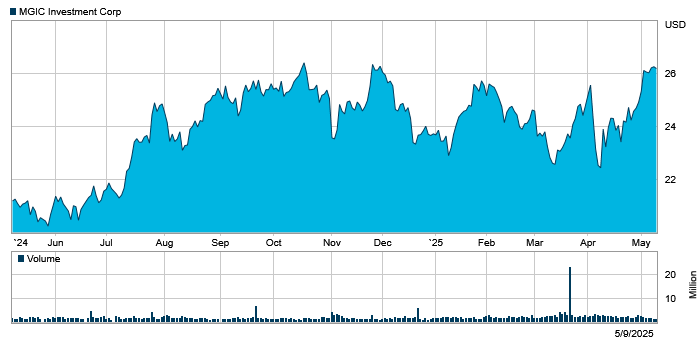 Data Provided by Refinitiv. Minimum 15 minutes delayed.
Learn more